The VentureSafe 100 GII anti-theft hip pack packs a punch with its clever security and organisational features.
The padlock and smart zipper security ™ means you don't need to keep it strapped around you 24-7, you can lock it round a secure fixture, like the leg of a chair in a Parisian café or to a radiator in your hotel room.

Specifications
Material: Water-repellent nylon
Dimension (W x H x D): 15.5 cm x 24 cm x 8 cm (6.1 x 9.4 x 3.1")
Strap length: 82.6 - 115 cm (32.5 - 45.3")
Weight: 260 g (including padlock)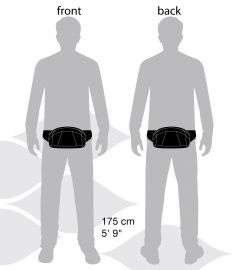 Functions
Prevents slashing of the bag: eXomesh

® slashguards in lower front, side and bottom panels of the bag


 
Lockable & slashproof hip strap
Smart zipper security

™

: Secures the zipper to an integrated hook on the bag, making it harder for pickpockets to unzip and steal its contents
 
RFID*-blocking pocket: Prevents identity theives from stealing personal information like credit card details when standing of a certain distance to you
 
Water repellent material
 
Comfortable breathable padded mesh backing
*What is RFID?
With 10 million Americans affected by identity theft every year and the electronic RFID chips installed in your credit cards and passports, identity theft is unfortunately set to rise globally. It only takes thieves a second to scan and download your personal information without you knowing.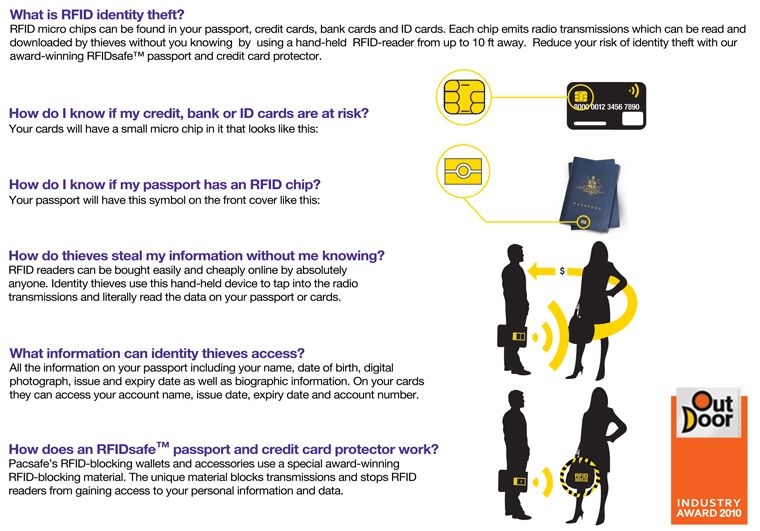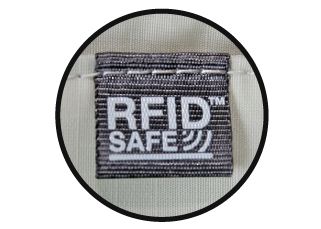 A product of USA
About Pacsafe | A brand of high-quality smart travel gear with built-in innovative anti-theft tehcnology. The company was established by two Aussie blokes who sailed most of the world's oceans and visited more than 80 countries. Their experiences and those of other travellers convinced them of the need for no-nonsense travel security, hence their mission being to empower customers to travel with confidence and peace of mind.